Tough-Seal is the KEY material for the electronic encapsulation of sensitive electrical components requiring premium thermal cycling performance, excellent thermal shock resistance, and outstanding environmental and corrosion protection.
Tough-Seal bonds exceptionally well to the walls of most plastic and metallic housings, frames and shells and stays in place without pull back during environmental exposure.
Tough-Seal has specific and aggressive aluminium adhesion. Specifying engineers love Tough-Seal on aluminum housings when standard potting compounds crack, pull away, or disbond.
For connectors, Tough-Seal adheres and seals to wire insulation and metal contacts and receptacles.
It is soft enough to deliver a resilient and durable potting but firm enough to lock down receptacles so they are not prone to push back upon plug insertion.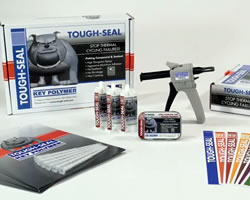 Order a Tough-Seal Evaluation Kit Today!
Would you prefer to discuss your application with Tough-Seal Technical Service?
Email our team or call 978-683-9411.
Tough-Seal Superiority
Tough-Seal provides a unique combination of KEY properties not commonly found in just one potting compound.
If you use urethanes, Tough-Seal can extend your service temperature with an isocyanate-free solution that is not moisture sensitive.
If you use silicones, Tough-Seal offers a cost effective, non-silicone option with a friendly ratio and faster cure.
If you use epoxy, which is hard and rigid, Tough-Seal is an upgraded technology with exceptional flexibility that can withstand a wide range of service temperatures. With minimal exotherm, low shrinkage, and minimal expansion and contraction with temperature changes, Tough-Seal delivers low embedment stress, and outstanding thermal cycling performance.
Tough-Seal Properties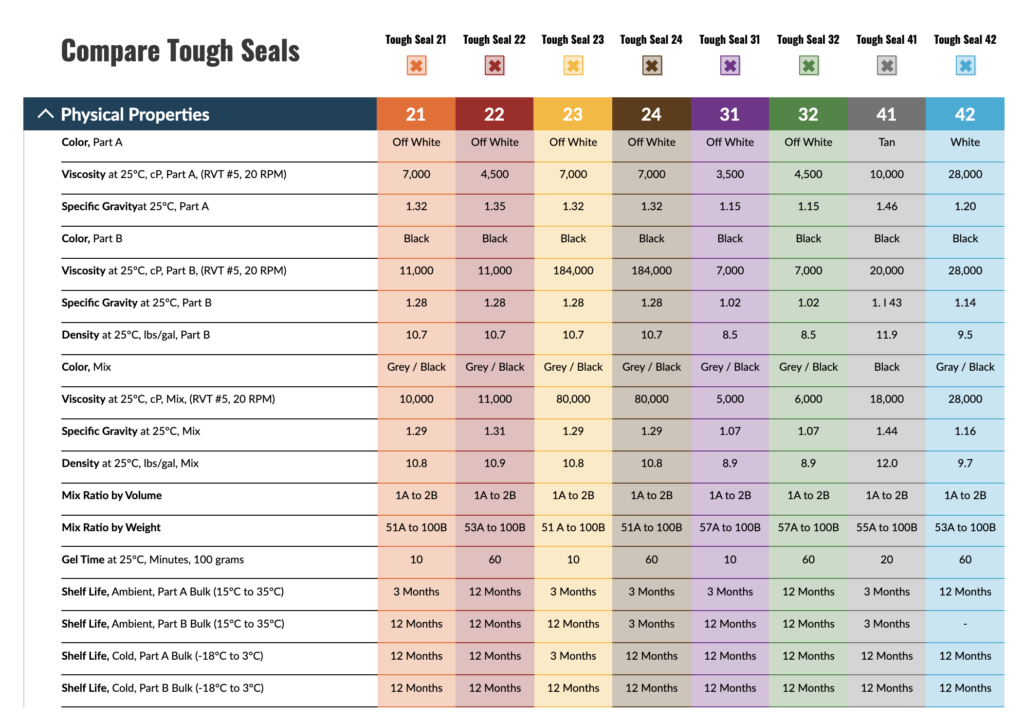 The physical, electrical, thermal and mechanical properties of all the Tough-Seal formulation can be compare below. These values are typical measurements and are provided as guide for specifying engineers. These values are not intended to be specifications.