KeyToll Support Services
As a KeyToll customer, you can expect:
A unified and dedicated team of empowered KeyToll employees with the skills neccessary to make your toll manufacturing project a success.
Our team connected directly to you, including one-on-one contact with the exact KeyToll expert you need
Staff chemists and chemical engineers who support method development and validation
Statistical Quality Control process data tracking available real time in customer portal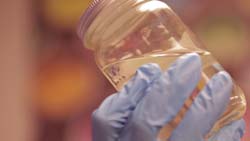 With KeyToll, Support Means Anticipating Your Needs
KeyToll engineers provide direct technical support during project start-up, implementing operation systems to enhance your process:
5S
FIFO
Lot traceability according to ISO9001:2008 standard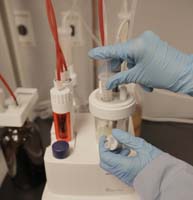 Our Research and Development, and Quality Assurance labs are equipped to meet a variety of testing needs.
Our abilities include the analysis of:
Viscosity
pH
Density
Total solid count
Surface tension
Slump
Gardner Color
Tensile strength
Hardness
Gel time
Hegman/Grind
Water content
In addition, our analytical lab is outfitted with instrumentation for color matching, thermal analysis, spectroscopy and various titration methods.
Learn more about our color matching capabilities in the video below.