Potting/Encapsulating
Introducing Key Polymer's epoxy and urethane potting and encapsulating compounds. Our solutions can help you!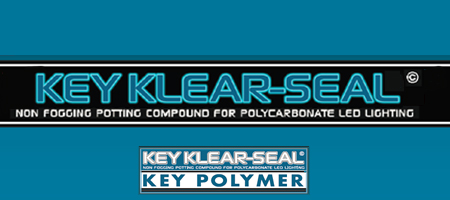 Key Klear-Seal – Clear Electronics & LED Assembly Adhesive and Sealant
Introducing new Key Klear-Seal – our newest flexible, clear potting compound and sealant. UV Stable, and great for electronics, solar, LED assemblies, and more. It's the same quality potting compound that you've come to expect from Key Polymer, now with even more applications.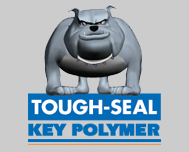 Tough-Seal – For Premium Performance in a Wide Range of Applications
Bulldog Tough and Bred to Grip and Protect, Under the Most Aggressive Conditions!
Tough-Seal is our premier technology for potting electrical and electronic components when premium thermal cycling stability is required. Tough-Seal delivers low embedment stress while curing and during thermal cycle from -40 C to 150 C.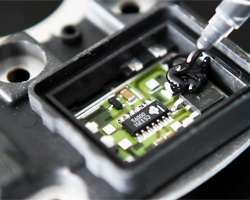 Potting and Encapsulating Products for Specific Requirements
If Tough-Seal isn't right for you, we can design & manufacture what your plant needs. Our business plan is built on the concept of working directly with each customer to establish a comprehensive engineering solution that optimizes both product and process.