Filter Assembly Adhesives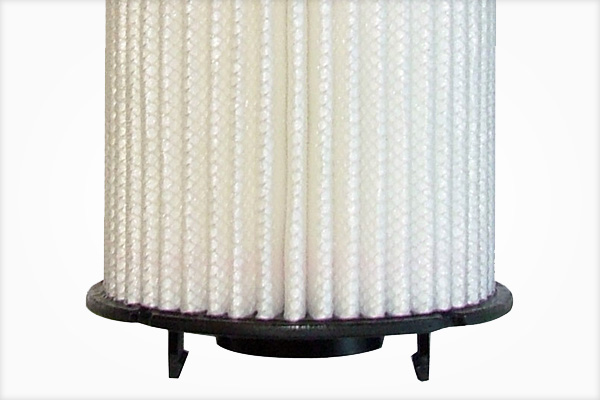 Make Better Filters Faster
Key Polymer manufactures an extensive range of products for the filter industry, including top-quality filter assembly adhesives and endcap casting materials.

Adhesive Applications
End capping compounds, panel sealants and assembly adhesives are provided in urethane and epoxy technologies. Gases, fuels, oils and water are routinely filtered by products built with Key Polymer filter adhesives, end cap molding materials and sealants.

Custom Solutions― We Design & Make What Your Plant Needs
Our business plan is built on the concept of working directly with each customer to establish a comprehensive engineering solution that optimizes both product and process. Key Polymer does not try to sell standard products or utilize distributors with set products in their inventory. Key Polymer's technical staff evaluates each customer's requirements in cooperation with their technical and production staff. Cost, end product performance, and efficient production cycling are considered in product design by Key Polymer's Chemists and Chemical Engineers.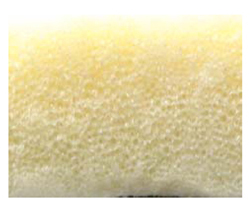 Low-cost Foam
We have hard piped and installed pumps for each one of our 27 bulk storage tanks. Each tank is piped to each of our 13 production vessels.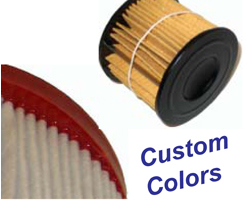 Fast Molding
Flexible and rigid molded end cap materials. Custom colors and de-mold times. Incinerate-able filters without expensive metal parts.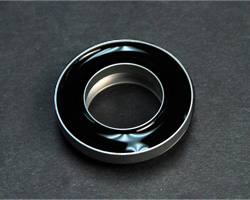 No Mix One-Part
Room temperature-stable and heat activated. Stable as dispensed. Media is repositionable until heated plate sets adhesive. Invertible grades available to assemble both endcaps at once!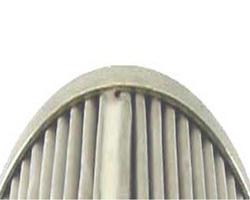 Side Seams & Tin Plate
Side seams, controlled lateral flow down the pleat but no seepage through the media.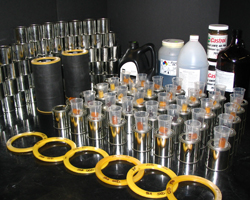 Soak & Succeed
Key Polymer understands your elevated temperature immersion performance needs. Talk to filter assembly specialists about your problem fluids.
Success Stories
Key Polymer provided filter end cap molding material customized to corporate colors to reinforce the customer's brand identity.
Cartridge filter side seam sealing adhesive was optimized for faster lateral flow down the seam while maintaining the necessary anti-wicking properties to prevent drain out into the filter media.
Key Polymer focused on the specific requirements of a HEPA filters sealant for specialized electronics clean room applications which will not outgas either in production or during its life cycle.
Key Polymer's ability and ready willingness to customize enabled a filter producer to meet increased demand without capital outlay by providing an end capping system that cured three times faster. The addition of one operator to the existing operator tripled production, with no increase in materials cost!