KeyToll Capabilities
The KeyToll toll manufacturing facility is over 150,000 sq.ft located on 10 acres of land in Lawrence, Massachusetts. We have quick access to a variety of major roadways and highways and are a short drive from both Boston Logan Airport and Manchester-Boston Regional Airport.
Our Facility is World Class
Facility outfitted for:
Material with viscosities up to 1,000,000cP
Flexible batch volumes up to 4,000 gallons
Clean Room Production
Carbon Black Handling
On-site Wastewater Treatment process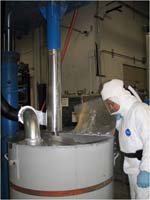 Our Processes are Built on 50 Years of Manufacturing Experience
KeyToll has processes in place to manufacture, package, and ship Hazardous Material in compliance to any regulatory requirements.
Our chemical expertise includes:
Formulated Water-Based Materials
Color match capability
Emulsion compounding with fillers and colors
Wastewater treatment
Epoxies
One and two part systems
Pourable to paste
Freezer storage capacity
Polyurethanes
Polyether formulated blending
One and two part systems
Thermoplastic urethane (TPU)
Light and moisture curable systems
Specialty Solvent Capability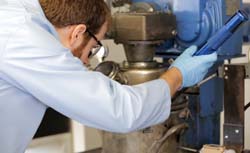 Our People are Experts in Their Field
The KeyToll technical and senior production staff work directly with you from day one to evaluate projects and provide cost efficient manufacturing outsourcing solutions. A cooperative and open dialogue is quickly established with mutual Confidentiality Agreements in place assuring a quick lab to scale-up production cycle. Through the lifetime of your project, your KeyToll team will consist of degreed engineers and chemists, fully trained operators and customer service experts that know your business.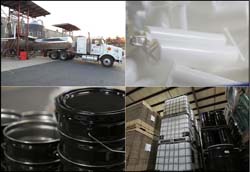 Our Flexibility Sets Us Apart
We routinely ship and receive raw materials and finished goods in variety of packaging styles
Bulk tank wagon
Totes
Drums specific to your requirements
Pails, and other small containers
Cartridges
Kits
We offer a variety of labeling options including application of pre-printed labels and the addition of lot numbers and DOM to pre-printed labels.
Labeling options include:
Application of pre-printed labels
Addition of lot numbers and DOM to pre-printed containers
Shrink sleeves
Listen to us speak about our versatility in the video below.