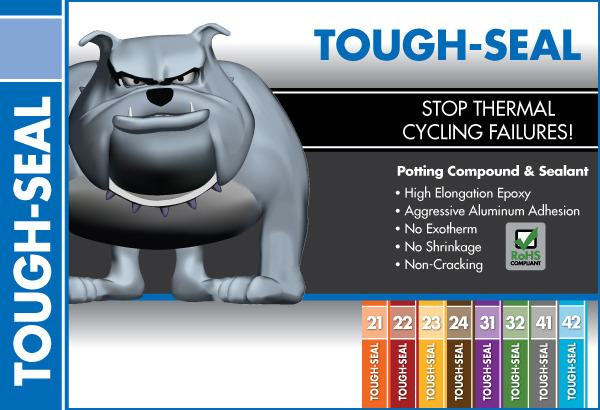 Tough-Seal Potting Compound
Tough-Seal is a superior family of KEY sealants for potting electrical and electronic components that provides a reliable grip and exceptional encapsulating protection for any potting application where premium thermal cycling performance, excellent thermal shock resistance, and outstanding environmental and corrosion protection are a must.


Tough-Seal is available in eight formulations that vary in gel time, viscosity, and hardness. From our self-leveling and medium viscosity formulations, to our glob-top formulation for localized potting, to our new UL 94 V-0 Listed formulation, Tough-Seal fits a wide variety of potting and encapsulating applications.
Tough-Seal is bulldog tough and bred to grip and protect, under the most aggressive conditions!

ToughSeal vs. Other Potting Compounds
Tough-Seal is a RoHS Compliant, easy-to-mix, two component durable hybrid epoxy elastomer that offers a unique combination of KEY properties not commonly found in just one potting compound. It offers the heat resistance of an epoxy, the flexibility of a urethane and the durable encapsulating protection of a silicone. ToughSeal is not a urethane, so it is isocyanate-free and it is not moisture sensitive.


With exceptional flexibility at temperatures as low as -103°F (-75°C) and high temperature resistance up to 302°F (150°C). Tough-Seal grips in the cold, when other potting compounds contract, and maintains a tough seal in the heat, when other potting compounds wilt. Tough-Seal does not crack, so electronic components remain protected from moisture. When exposed to moisture, Tough-Seal also offers Anti-Microbial protection. Tough-Seal does not support fungal growth and meets the requirements of MIL-STD-810G Method 508.6.
With very low exotherm in large volume pours, extremely low shrinkage, and little to no expansion or contraction with temperature changes, ToughSeal is gentler on sensitive circuitry, than hard epoxies, delivering low embedment stress upon cure and during thermal cycling.
Tough-Seal provides durable encapsulating protection that guards electrical components from exposure to the harmful effects of the environment better than typical epoxies, urethanes and silicones.

KEY Tough-Seal Properties:
Easy-to-mix, 2:1 ratio
High Elongation Epoxy
Self-Leveling and Glob-Top Viscosity
NO Exotherm
NO Shrinkage
Non-Cracking
Room or Elevated Temperature Cure
Faster and Longer Working Times
Isocyanate-Free / Not Moisture Sensitive
Low Embedment Stress
Exceptional Moisture Protection
Minimal Expansion & Contraction with Temperature Changes
Excellent Low Temperature Flexibility from -103°F (-75°C)
High Temperature Resistance up to 302°F (150°C)
Excellent Thermal Shock Resistance
Strong Adhesion to Thermoplastics & Wire Insulation
Aggressive Aluminum Adhesion
Anti-Microbial – MIL-STD-810G Method 508.6
RoHS Compliant
Learn More About Tough-Seal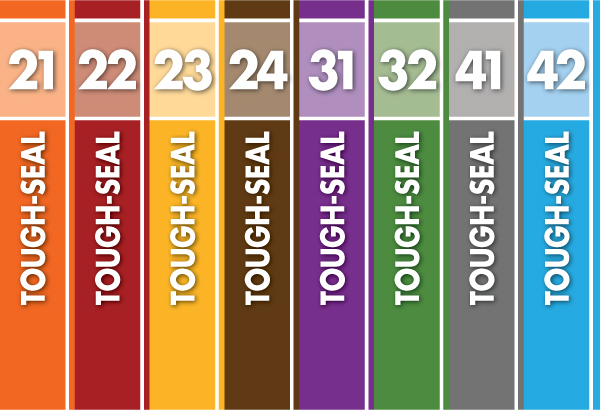 Which Tough-Seal is Right for You?
Tough-Seal is a superior family of KEY Potting Compounds & Sealants for potting electrical and electronic components, that offers a combination of KEY properties not commonly found in just one potting compound. There are eight TOUGH-SEAL formulations to chose from.
Learn more ›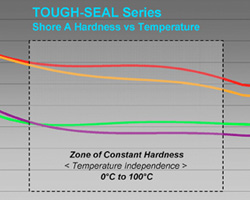 How Tough-Seal Works
Tough-Seal offers the heat resistance of an epoxy and the flexibility of a urethane. Tough-Seal is isocyanate-free, delivers low embedment stress, no exotherm, no shrinkage and premium thermal cycling performance.
STOP THERMAL CYCLING FAILURES WITH TOUGH-SEAL.
Learn more ›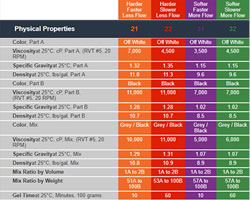 Tough-Seal Performs
Tough-Seal is the KEY material for the potting and encapsulating sensitive electrical and electronic components that are subject to thermal cycling stress, thermal shock, and aggressive environmental conditions. Compare KEY Tough-Seal properties side-by-side.
Learn more ›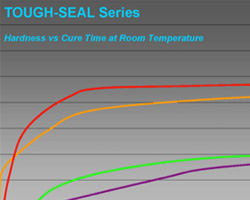 Tough-Seal Cures
Tough-Seal is available in eight formulations that vary in gel time. Tough-Seal cures completely at room temperatures but Tough-Seal can be cured at room temperature, elevated temperature, and even underwater.
Learn more ›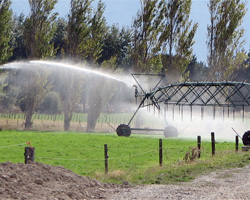 Tough-Seal Solves Problems
Tough-Seal grips and protects under the most aggessive conditions. Tough-Seal has been a successful solution in the Automotive, LED Lighting, Agriculture, Refridgeration, Oil drilling and mining, Snowmaking, and Underwater lighting industries.
Learn more ›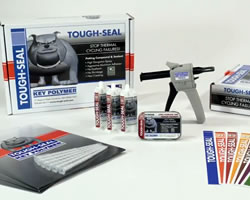 Order a Tough-Seal Evaluation Kit
Our ToughSeal Evaluation Kit, contains everything you need to perform a high quality product evaluation. Each kit contains enough Tough-Seal to cover a volume of 9 cubic inches. If you are not sure what Tough-Seal Formulation is right for your application, contact us today, and we can customize your kit to include any combination of formulations!
Learn more ›