Custom Potting Compounds
If our Tough-Seal line of potting compounds isn't right for you, we can design & make what your plant needs. Our business plan is built on the concept of working directly with each customer to establish a comprehensive engineering solution that optimizes both product and process.

Automotive Under-Hood
Key Polymer products have been developed to meet demanding under-hood applications. All exhibit the environmental durability required in these demanding applications, while viscosity, hardness, and gel times have been adjusted to the specific application.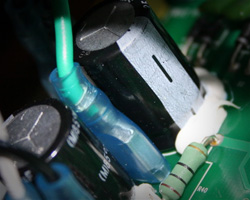 Thermally Conductive & PCB Heat Dissipation
Encapsulated electronics generate heat. Thermally conductive potting compounds & encapsulants from Key Polymer dissipate heat.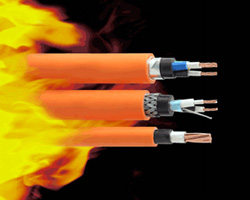 UL94 V-0 Flammability Rating
A flame retardant solution is important in many potting applications and end uses. Key Polymer provides UL Listed, UL94 V-0 rated potting compounds developed from our urethane technology for a wide range of applications.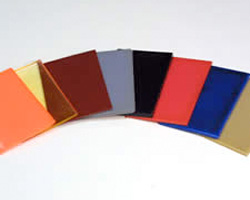 Colors Provide the Key
A successful Key Polymer product development led to substantial growth for one of our clients when Key Polymer provided the same product in a range of colors without changing the properties that were important to the application. They were able to market visibly differentiated product lines for each of their major customers.

Listen to our custom potting compounds podcast.