Upgrade Your Wax Coatings!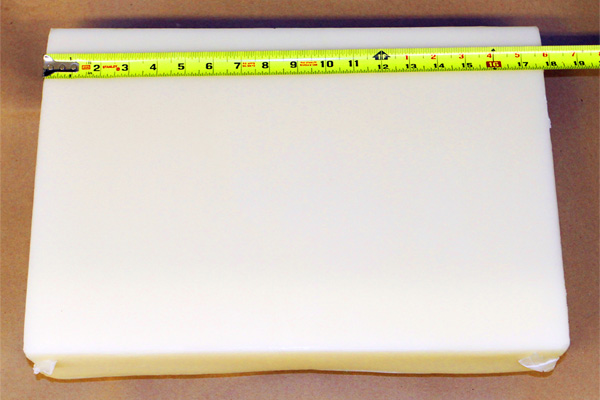 KEYWAX Rubber/Wax Concentrates are most often used as wax additives for paper converting. This improves the quality of the wax for coated paper, and for laminating paper to foil and paperboard.
By introducing small quantities of butyl and polyisobutylene rubber into the crystalline wax matrix, KEYWAX Rubber/Wax Concentrates toughen and effectively upgrade the performance of wax coatings. KEYWAX Rubber/Wax Concentrates are the most efficient and effective way to overcome the typical deficiencies of unmodified wax blends. They easily blend into molten wax.

Optimize Operations & Meet Product Requirements
Our business plan is built on the concept of working directly with each customer to establish a comprehensive engineering solution that optimizes both product and process. Key Polymer's technical staff evaluates each customer's requirements in cooperation with their technical and production staff.


Cost, end product performance, and efficient production cycling are considered in product design by Key Polymer's chemists and chemical engineers.

Benefits of KEYWAX Rubber/Wax Blends
Flexible and crease resistant― even at low temperatures
Impermeable― moisture cannot penetrate between the wax crystals
Heat resistant― KEYWAX resists melt and flow at high temperatures
Highly viscous ― Controls wicking and keeps the substrate from absorbing too much of the coating, adding to cost and increasing brittleness
Scuff resistant
Key Polymer's Heavy-Duty Blending Equipment does the Hard Work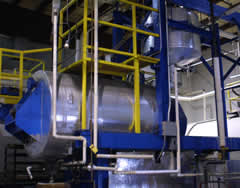 KEYWAX Rubber/Wax Concentrates are easy to blend into molten wax with low horsepower mixers. There is no easier or more effective way for converters to add rubber and its desirable properties to their wax coatings.
We do the hard part ― incorporation of tough durable butyl and polyisobutylene rubber into a wax base in a carefully controlled high horsepower blending process so that end users can cut back the concentrate with their wax using simple propeller mixers.

Wax Coating Applications
Coated Paper
Typically, the addition of 2-15% KEYWAX Rubber/Wax Concentrate to coating waxes prevents strikethrough and enhances flexibility (especially at low temperatures).
Resistance to vapor transmission, crease resistance, and heat sealing properties are also improved.
Paper and Paper/Foil Laminates
Microcrystalline waxes are most often used for laminating. Paraffin waxes are lower cost, but less flexible and have lower bond strength. In many cases, however, the use of KEYWAX Rubber/Wax Concentrate upgrades paraffin to overcome this deficiency.
The addition of 1-5% KEYWAX Rubber/Wax Concentrate will increase viscosity and reduce delamination at elevated temperatures.
The KEYWAX Rubber/Wax Concentrate prevents strike-through and improves the heat-sealing characteristics of the treated paper by reducing the tendency of the wax to flow away from the area to which heat is applied.
Our Two Most Popular KEYWAX Concentrates (PDFs)