About Key Polymer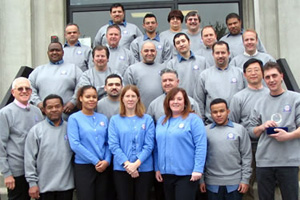 Key Polymer was founded in 1959. We manufacture a broad range of custom formulated and toll manufactured adhesives, coatings and other chemical compounds. Our technologies include epoxy adhesives, wax butyl rubber blends, and epoxy or urethane potting & encapsulating products for industrial applications.


Since our inception, we have successfully partnered with customers to provide unique and responsive customer-specific materials solutions.

See What We Do
Our website will provide you with some of the details of these core manufacturing technologies. Our technical staff will work directly with you to select the best products and technologies from our line. They will tailor a product to optimize both customer production efficiencies and final product performance.


Our production facility is also available for toll manufacturing of adhesives and chemical compounds. We encourage you to contact us at 978-683-9411 or complete our customer service request form so that we can discuss your specific needs.

Award-winning Manufacturing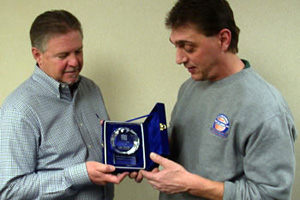 Key Polymer is always highly rated by customer evaluations, typically with 100% on time delivery and quality. Here, Peter Masciolli, Key Polymer's Production Manager, is presented with long-time customer Utility Trailer Company's award for Most Valuable Partner.


Making the presentation is Ron Rocket, Key's National Sales Manager for the Transportation Industry, who received the award on behalf of Key Polymer at the Utility Trailer National Meeting in Indian Wells, CA.