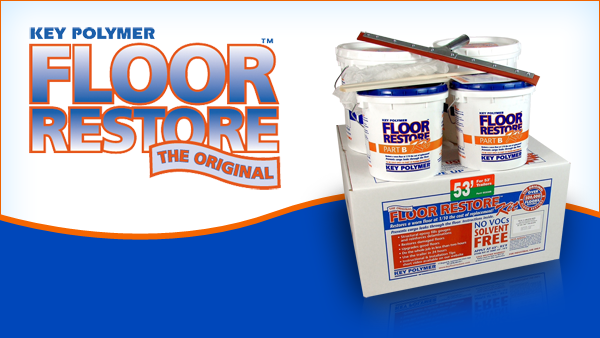 Restore a Worn Trailer Floor at 1/10th the Cost of Replacement!
Floor Restore protects new floors and is the only solution to reverse the deterioration of your truck or trailer floors. Floor Restore is both an epoxy floor coating and a structural epoxy adhesive. It is a lightweight, flexible epoxy system that fills gouges, small cracks, and delaminations, and waterproofs the entire floor.
Floor Restore is a penetrating VOC-free epoxy floor coating product that structurally bonds wood fibers and delaminations, creating a stronger trailer or truck flooring structure. It's tough enough to stand up to the most punishing cargos, yet safe enough for USDA incidental food contact compliance. Best of all, Floor Restore requires only 8 hours of drying time, and can be applied to the entire truck flooring or trailer floor at less than 1/10th the cost of a new floor. Floor Restore epoxy floor coating is in constant demand as a cost-effective floor maintenance program for fleets throughout the US. Let a Key Polymer Sales Representative help find a local dealer near you.
Watch Our Overview Video:
Don't Take Our Word for It
Floor Restore is in constant demand as a cost-effective floor maintenance program for fleets throughout the US. Take it from our satisfied customers.

"Floor Restore enables us to cost-effectively bring our worn trailer floors back to new condition. Your product plays an essential role in our business operation. Thank you for your great product." Norman Borenstein President, Capital Truck Leasing

"I have used your Floor Restore and Crack Filler for my trailers and the products work great. I have been very satisfied with your products." Michael G. Shay General Manager, Two Sisters Moving Company
Floor Restore Documentation